Auckland、2021年3月15日8時の天気は晴れ
おはようございます
オークランドは晴れて肌寒い朝です
天気予報は曇り、北部でにわか雨が有りそう
Auckland TODAY
Cloudy periods. Isolated showers until evening, mainly north of the city. Easterly breezes.
High: 25℃
Low: 17℃
sunrise 07:18am
sunset 07:41pm
Covid 19 coronavirus: Migrant mum desperate to bring kids over slams MIQ fee hike as 'inhumane'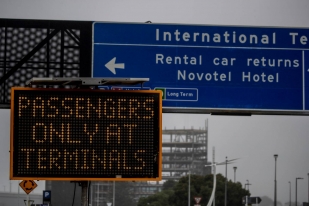 https://www.nzherald.co.nz/nz/covid-19-coronavirus-migrant-mum-desperate-to-bring-kids-over-slams-miq-fee-hike-as-inhumane/MNVO6VJSAZNGOHNTOZNHO7DAYY/

A migrant mother originally from China is desperate to bring her 12-year-old twin sons to NZ, but says the fee hike for managed isolation (MIQ) has put it beyond reach.
The woman, who wanted to remain anonymous, and her sons were granted New Zealand residency in November 2016.
But Immigration New Zealand said the residence status of the boys have expired and the time they had spent here were insufficient to qualify them for permanent residence.
Citizens and residents do not need to pay for MIQ but temporary entry class visa holders face a fee hike from March 25.
NZHerald紙
今日も良い日でありますように!
にほんブログ村
Auckland Today FC2ランキング
| 天気 | 09:10 | comments:0 | trackbacks(-) | TOP↑