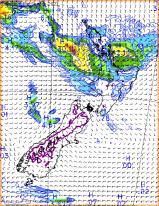 Auckland、2021年9月15日8時の天気は小雨
おはようございます
オークランドは小雨の降る朝です
天気予報は雨のちにわか雨
Auckland TODAY
Cloudy. Periods of rain this morning. One or two showers possible after midday. Northeasterlies.
High: 17℃
Low: 13℃
sunrise 06:20am
sunset 06:12pm
Covid-19 Delta outbreak: Wānaka holidaymakers William Willis, Hannah Rawnsley 'unreservedly apologise'
https://www.nzherald.co.nz/nz/covid-19-delta-outbreak-wanaka-holidaymakers-william-willis-hannah-rawnsley-unreservedly-apologise/AIHLIXIX6VBAAR4AYN3NQ24FPI/

The couple who travelled from Auckland to Wānaka in breach of level 4 lockdown conditions — and then sought name suppression before they were even charged — outed themselves last night and said their decision "was completely irresponsible and inexcusable".
William Willis, 35, whose mother is District Court Judge Mary-Beth Sharp, and lawyer Hannah Rawnsley, 26, issued an apology after declining to fight for further suppression.
"We are deeply sorry for our actions and would like to unreservedly apologise to the Wānaka community, and to all the people of Aotearoa New Zealand, for what we did," they said in a statement.
"We can confirm that as part of routine testing for essential workers when crossing the Auckland border, we both received negative Covid-19 tests prior to undertaking the travel, and on our subsequent return to Auckland.
NZHerald紙
オークランドの都市封鎖は5週目に入った
閉じ籠らないで掟を破り他地区の別荘に行ったカップルがいて大騒ぎさ
罰則があるはず
今日も良い日でありますように!
にほんブログ村
Auckland Today FC2ランキング
| 天気 | 10:04 | comments:0 | trackbacks(-) | TOP↑