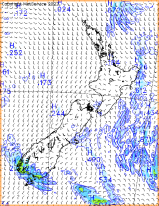 Auckland、2022年1月5日8時の天気は晴れ
おはようございます
オークランドは晴れた朝です
天気予報は晴れ
Auckland TODAY
Fine. Southwesterlies.
High: 27℃
Low: 19℃
sunrise 06:07am
sunset 08:45pm
CDC warns against cruises, regardless of vaccination status
https://www.nzherald.co.nz/travel/cdc-warns-against-cruises-regardless-of-vaccination-status/2XKUT5BJMJN3IM7LM7V75775G4/
Cruise ships float at Miami's PortMiami in 2020. Photo / Lynne Sladky, AP Photo
AP
The US Centers for Disease Control and Prevention warned people on Thursday not to go on cruises, regardless of their vaccination status, because of onboard outbreaks fueled by the omicron variant.
The CDC said it has more than 90 cruise ships under investigation or observation as a result of COVID-19 cases. The agency did not disclose the number of infections.
"The virus that causes COVID-19 spreads easily between people in close quarters onboard ships, and the chance of getting COVID-19 on cruise ships is very high," even if people are fully vaccinated and have received a booster, the CDC said.
The Cruise Lines International Association said it was disappointed with the new recommendations, saying the industry was singled out despite the fact it follows stricter health protocols than other travel sectors.
NZHerald紙
今夏は暑いな、水不足が心配
涼しいうちにワインを買いに行け
今日も良い日でありますように!
にほんブログ村
Auckland Today FC2ランキング
| 天気 | 09:00 | comments:0 | trackbacks(-) | TOP↑