Auckland、2022年4月7日8時の天気は晴れ
おはようございます
オークランドは晴れた朝です
天気予報は概ね晴れ、朝のうちにわか雨が有るかも
Auckland TODAY
Mainly fine, chance shower this morning. Southwesterlies, turning southeasterly this afternoon.
High: 22℃
Low: 12℃
sunrise 06:38am
sunset 06.08pm
Covid 19 Omicron outbreak: People with lingering symptoms struggling with brain fog, returning to work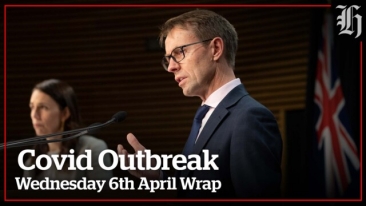 https://www.nzherald.co.nz/nz/covid-19-omicron-outbreak-people-with-lingering-symptoms-struggling-with-brain-fog-returning-to-work/RJB6ZPOHMPMSGMUEDK6A2TANSM/
Covid-19 Omicron: 12,575 cases, 15 deaths as boosters extended for teens, Ashley Bloomfield resigns. Video / NZ Herald
RNZ
By Sam Olley for RNZ
Post-viral brain fog is causing forgetfulness, fuzziness, and frustration for New Zealanders trying to return to work after Covid-19.
But the Royal College of GPs says most symptoms resolve within four to six weeks.
"There doesn't seem to be any specific treatment apart from just resting, taking it easy, plenty of fluids, eating well and just building your exercise tolerance over time," the college's medical director Dr Bryan Betty said.
"In the majority of cases, these types of symptoms do actually go."
NZHerald紙
オミクロン閉じ籠り
今日も良い日でありますように!
にほんブログ村
Auckland Today FC2ランキング
| 天気 | 09:40 | comments:0 | trackbacks(-) | TOP↑