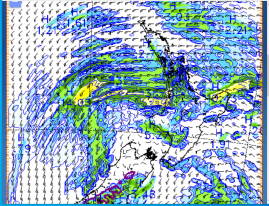 Auckland、2022年6月3日8時の天気は曇り
おはようございます
オークランドは曇りで暗い朝です
天気予報はにわか雨、午後は雷雨になりそう
Auckland TODAY
Showers, some heavy with possible thunderstorms, especially this afternoon. Northwesterlies, strong in exposed places, turning southwest this evening.
High: 17℃
Low: 10℃
sunrise 07:25am
sunset 05.13pm
Supermarket wars: Aldi basket of seven grocery items cheaper than lowest NZ price
https://www.nzherald.co.nz/business/supermarket-wars-aldi-basket-of-seven-grocery-items-cheaper-than-lowest-nz-price/YJSSZSXM6765522R5SHZW6P24Y/
Pak'n Save, Countdown and The Warehouse are put to the test to find out where to buy NZ's cheapest groceries. Video / NZ Herald
Kirsty Wynn
By Kirsty Wynn
Reporter
Shoppers may be in store for super savings at the checkout if Aldi comes to New Zealand with prices markedly lower than rival Kiwi chains.
With news the German grocery giant is eyeing New Zealand as a new location the Herald has compared the prices of popular shopping list items.
A bottle of Hawke's Bay Sauvignon is cheaper on the shelves of Aldi in Australia than the cheapest comparable option available here.
Not only was a drop of Kiwi-made wine cheaper over the ditch but almost every other comparable item was lower in price.
NZHerald紙
6日はエリザベス女王誕生日で明日から3連休
閉じ籠ろうオミクロン
今日も良い日でありますように!
にほんブログ村
Auckland Today FC2ランキング
| 天気 | 08:00 | comments:0 | trackbacks(-) | TOP↑