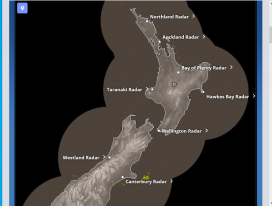 Auckland、2022年10月23日8時の天気は晴れ
おはようございます
オークランドは晴れた朝です
天気予報は晴れ
Auckland TODAY
Fine. Light winds, becoming southwesterly for a time this afternoon and evening.
High: 20℃
Low: 11℃
sunrise 06:26am
sunset 07.46pm
Surf Life Saving Northern Region begins summer beach patrols with warning for swimmers
Cherie Howie
By Cherie Howie
https://www.nzherald.co.nz/nz/surf-life-saving-northern-region-begins-summer-beach-patrols-with-warning-for-swimmers/QEZZJ7NIHG42IL2XPAP57XOJWM/

The "unprecedented" uptick in drownings over the 2021/2022 summer holiday period is alarming. Video / NZ Herald
All the surf lifesavers could see, in the green, foamy water of one of New Zealand's most popular - and dangerous - beaches, was hair.
It belonged to a man who had tried to rescue a struggling girl after surf lifesaver patrols had packed up for the day, and instead found himself fighting for his life in the waters of West Auckland's Piha Beach.
When Olivia Kayes and fellow lifeguards reached the man, he was moments from death.
"Just his hair was above the water … another couple of seconds he would've been goners," Kayes said.
NZHerald紙
港に行ってみるかな
今日は夏日で暑そう
良い日でありますように!
にほんブログ村
Auckland Today FC2ランキング
| 天気 | 08:06 | comments:0 | trackbacks(-) | TOP↑